Options
– Cylinder with piston 10/100 ml.
– Cylinder with piston 36/180 ml.
– Cylinder with piston 110/475 ml.
– Cylinder with piston 220/1100 ml.
– Handgun with hose
– Vertical and horizontal cut off nozzle
– Dripless nozzles
– Adapter for different spouts
– Dosing outlet 90° curve
– Foot pedal
– Hopper 35 or 65 liter
– Different sizes decorating heads
– Injection needles
1 of 5
Depositing volume
The depositing volume is manually set and indicated on the scale.
2 of 5
Depositing speed
The depositing speed can easily be adjusted by means of a rotary knob.
3 of 5
Working table
The working table is manually adjustable (per 5 mm.)
4 of 5
Foot lever
Pneumatic height setting is done by pressing a foot lever on the mobile frame.
5 of 5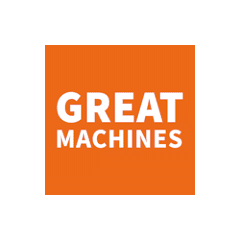 Fast and easy depositing with the
Discover the BD7 for fast and easy depositing
Discover the BD7 (one of our newest DEPOSITORS): fast, accurate and very easy to use.
Due to its hygienic design the machine is very easy to clean. It can be taken apart without using any tools.
Our BD7 is very suitable to deposit all kinds of semi-liquid products and is available with a wide range of accessories which enables the machine to be used for a large variety of products and applications.
With the BD7 and its accessories we are able to meet all your depositing requirements.
The BD7 is an air operated depositing machine  manufactured to deposit semi-liquid products. The machine is built on a movable  stainless steel frame on 4 swivel casters (of which two are provided with a brake).
The frame has a built-in pneumatic height adjustment to set the desired working height or lower it completely to fill the hopper at an ergonomically level. The height adjustment can be operated by pressing (by foot) against an adjustment lever at the bottom of the frame.
With the BD7 we offer a wide range of (standard or customized) accessories to meet all your dosing requirements!
The machine is pneumatically operated at 4 bar instead of 6 bar. This makes the machine fit to use in an energy saving environment.
Cake batter, muffin batter, bavarois, jam, fruit fillings, crème, cream cheese, soup, etc.
Power supply
Only compressed air
Compressed air
4 bar
BAKON designs and manufactures
Standardized and customized
spraying machines
cutting machines
depositing machines