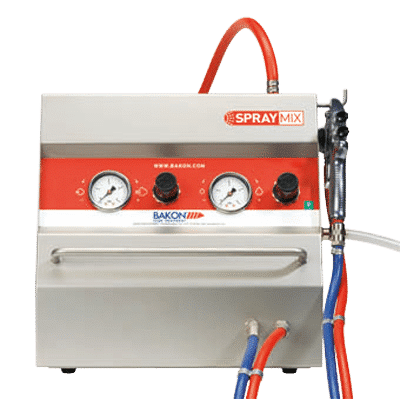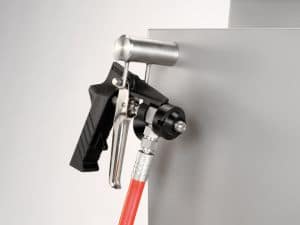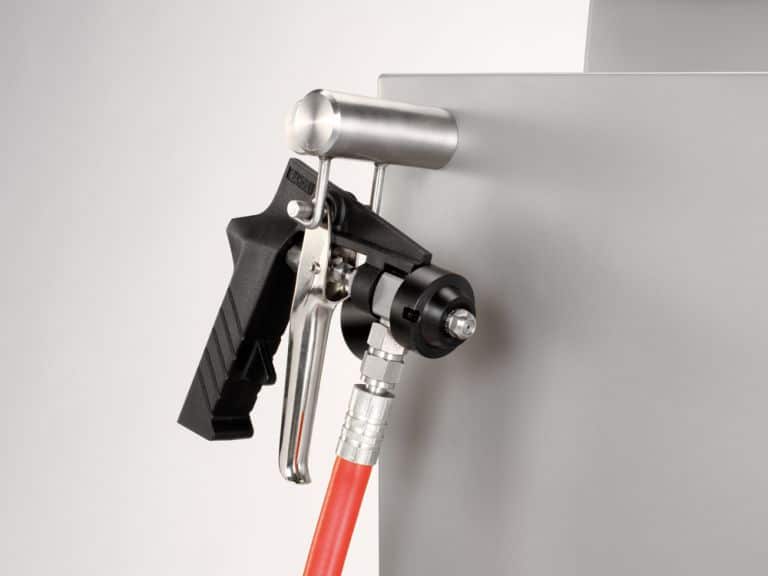 Adjustable spray gun
1 of 3
Control panel for air and liquid pressure

2 of 3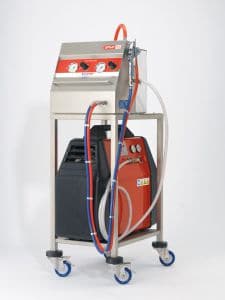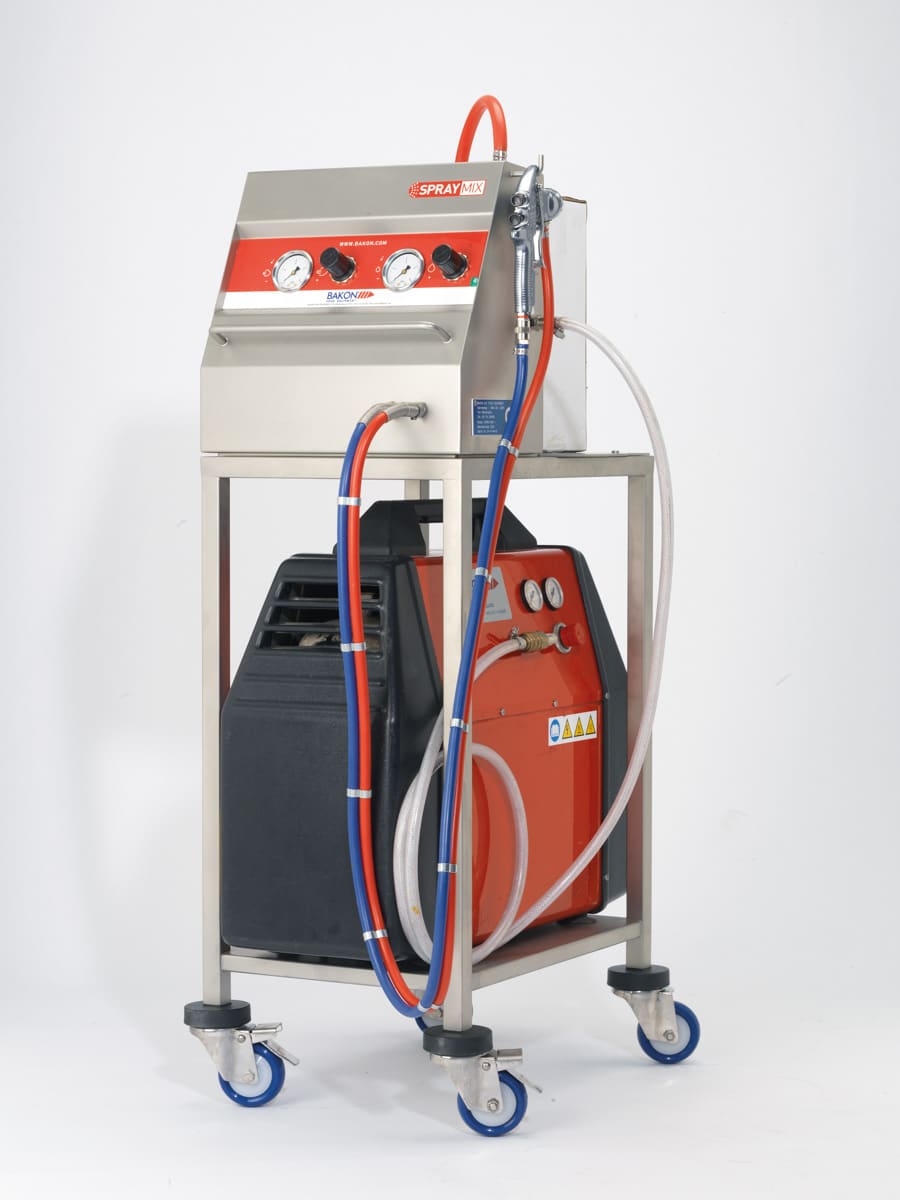 Trolley with air compressor
3 of 3
Fast and accurate spraying with the
Fast and accurate spraying with the SPRAYMIX
The SPRAYMIX is a compact spraying machine which makes spraying of products – and trays and moulds – easy and simple and is therefore a bakery machine that is essential in both small and large bakeries.
This compact and user-friendly SPRAYMIX sprays all kinds of liquids (e.g. egg wash, emulsion, oil and water) accurately and with a minimum of mist and overspray.
Because a storage kettle is no longer needed messing with bottles and jars, spilling and loss of product belong to the past. Spraying directly from the container is cleaner, more hygienic (easier to meet your HACCP requirements) and saves time.
Place the container with liquid product next to the machine. Insert the suction hose into the container and the SPRAYMIX is ready for use.
This compact, user-friendly spraying machine sprays accurately with a minimum of mist and overspray. The fine tuning in the spray gun results in a consistent coverage only where needed.
The SPRAYMIX is available with an air compressor and trolley, but can also be connected to your existing compressed air system.
​Cold and thin liquids
Egg wash, pan grease, bun wash, release agent, milk, water and even oil
Standard model
450 x 310 x 390 mm (l x w x h)
Including trolley
480 x 400 x 990 mm (l x w x h)
0.5 – 3.2 Spray pressure
0.5 – 3.2 Liquid pressure
BAKON designs and manufactures
Standardized and customized
spraying machines
cutting machines
depositing machines