High-volume production and decoration line
It has never been easier to decorate your products and increase production at the same time.
This high-volume decoration line consists of several CONVEYORS, a SPRAYING UNIT and a FONDANT DECORATION UNIT. 
Two heated  containers ensure minimal waste and maximum re-use of the products to be processed.
To increase the production speed and minimize the deployment of personnel, the products can be placed directly in the appropriate crates when leaving the conveyor belt. 
Custom built to your specifications​
We design and manufacture complete production lines to the needs, desires and circumstances of customers all over the world. With our expertise in pastry equipment we are able to meet all your needs and find the best possible solution.
Together we will look at your requirements with regard to the required machine and the products to be produced. On the basis of this information, our technical draftsmen go to work, after which we will present you the customized solution.
Bakon is your partner in customized and turnkey solutions to optimize your production processes.
Semi-liquid products such as fondant and chocolate. 
The (heated) container with eccentric screw pump pumps the product through a hose to the decoration tube on top of the conveyor.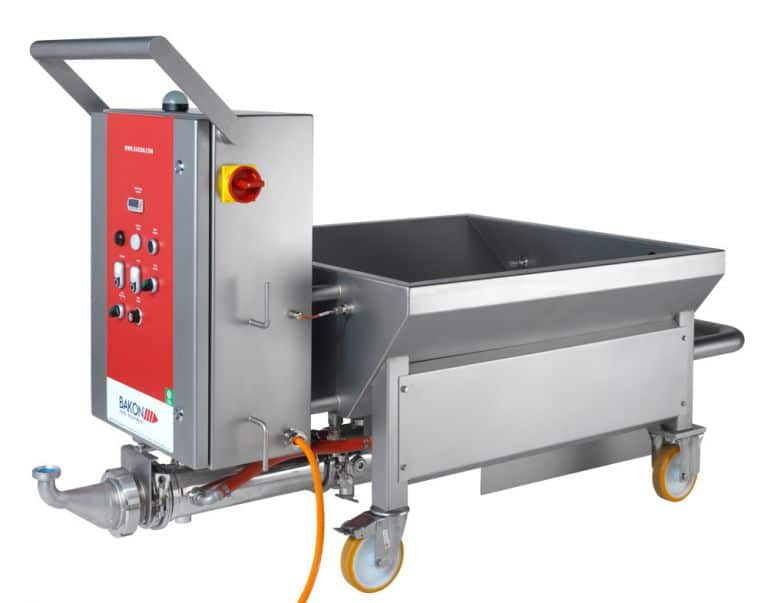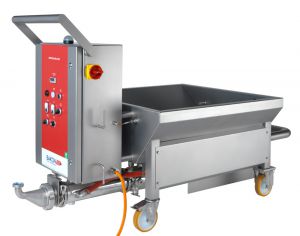 Unused coating will flow back into the container for re-use.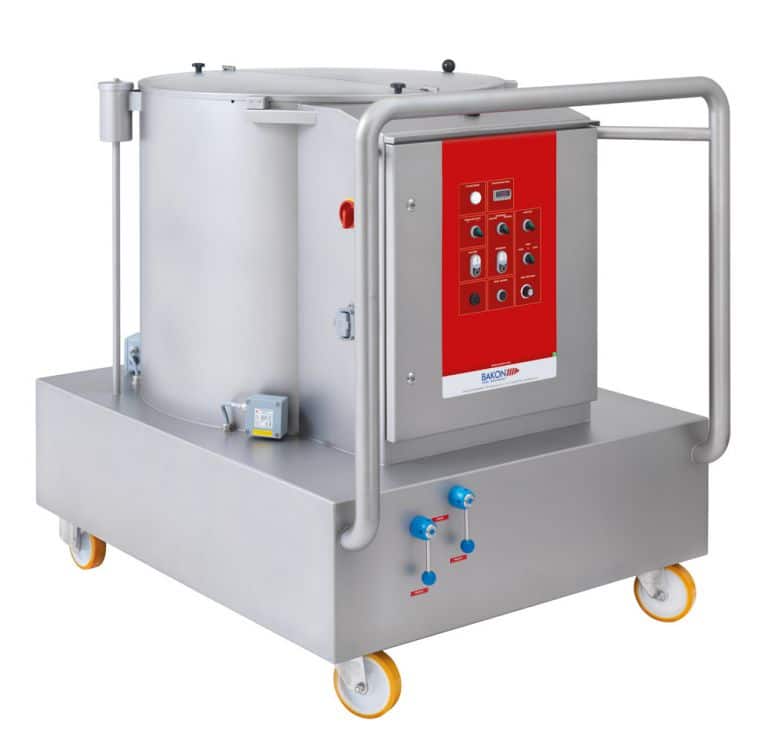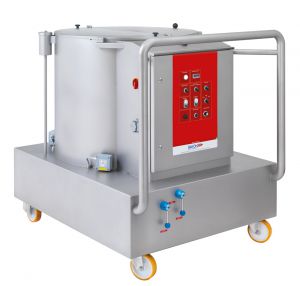 Optional MELTING TANKS are available in different sizes with volumes between 50 and 650 liter. The tanks have a double water filled wall and have a standard temperature range between 20 – 60 °C (higher temperatures possible on request).
Conveyors are available in different kinds of sizes and executions.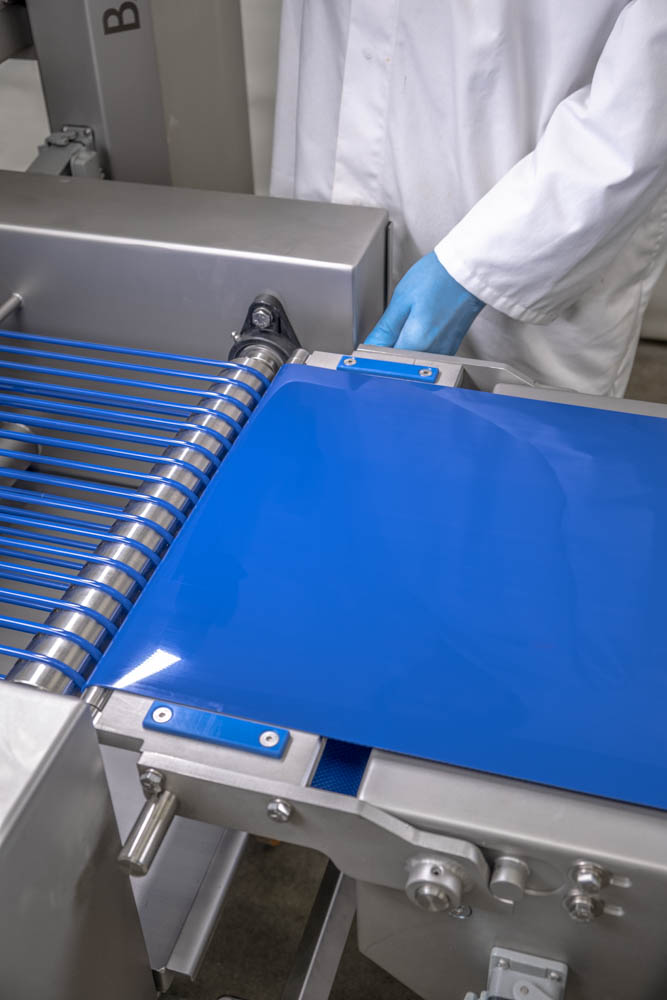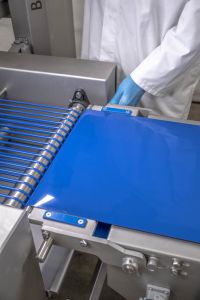 BAKON designs and manufactures
Standardized and customized
spraying machines
cutting machines
depositing machines