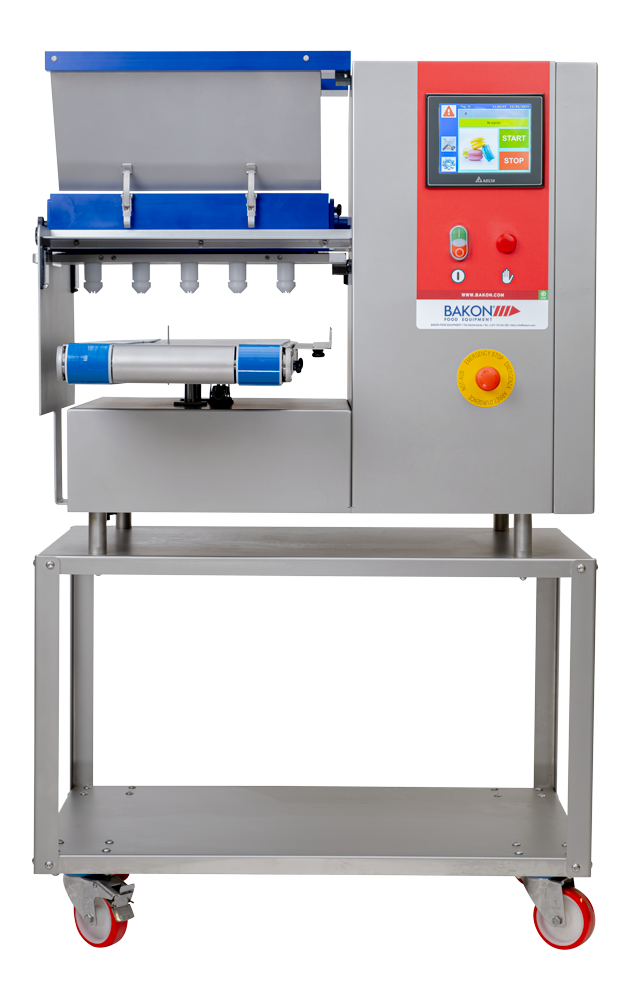 Easy to operate with full colour touchscreen
1 of 3
Various hoppers, rollers and templates
2 of 3
Table top model which is easy to fold and store.
3 of 3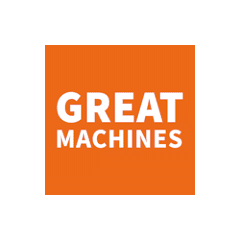 Fast and accurate depositing with the
Fast and accurate depositing with the Drop TT
The DROP TT is a table top depositor for fast and efficient depositing of semi-liquid and more solid products. Keywords of this table top bakery machine are: compact, simple, fast and accurate.
The Drop TT is, because of its size, is very suitable for traditional bakeries, confectioneries, cake shops but also for catering companies. The DROP TT is easy to use and clean and has a foldable conveyor belt. Programming and entering recipes is simple by using the full colour touchscreen.
High accuracy in depositing is reached by control of the turning angle of the gears of the gearwheel pump. To prevent the nozzle/needle from dripping, the gears can be turned backwards, to release the pressure from the nozzles.
Different templates can be mounted underneath the depositing head. The DROP TT is equipped with a programmable controller to control the gears, rotating nozzles, up and down movement and a conveyor.
Up to 100 products can be programmed and selected on the touch screen in several languages (English, French, German, Russian, Chinese and Dutch). Parameters such as depositing speed, volume, vacuum, production speed and conveyor speed can be changed during production.
Changeable templates
The DROP TT can be supplied with a great variety of changeable templates.
800 x 560 x 685 mm (l x w x h)
800 x 400 x 685 mm (folded)
Voltage
1 x 230 VAC
Power
1.0 kW
Weight
125 kg
BAKON designs and manufactures
Standardized and customized
spraying machines
cutting machines
depositing machines