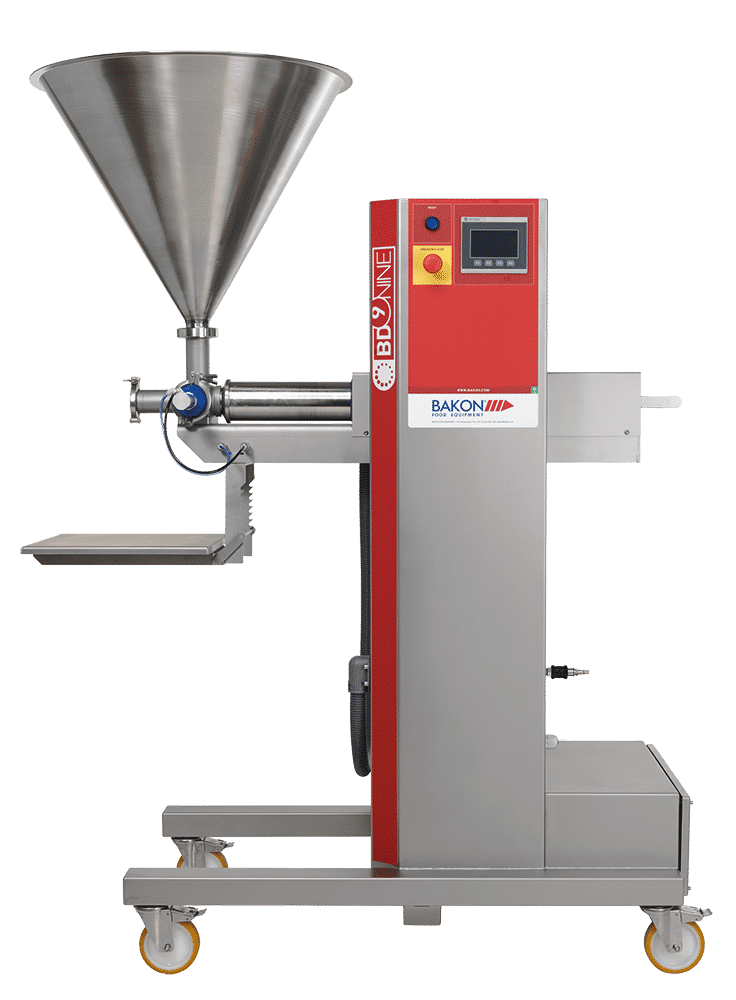 – Cylinder with piston 10/100 ml
– Cyl. with piston 36/180 ml
– Cyl. with piston 110/475 ml
– Cyl. with piston 220/1100 ml
– Handgun with hose
– Vertical&horiz. cut off nozzle
– Dripless nozzles
– Adapter for different spouts
– Dosing outlet 90° curve
– Foot pedal
– Decorating heads
– Injection needles
– Cake Decorator unit
– Funnel 35 or 65 liter
– Various conveyor systems
1 of 3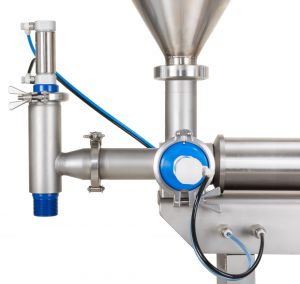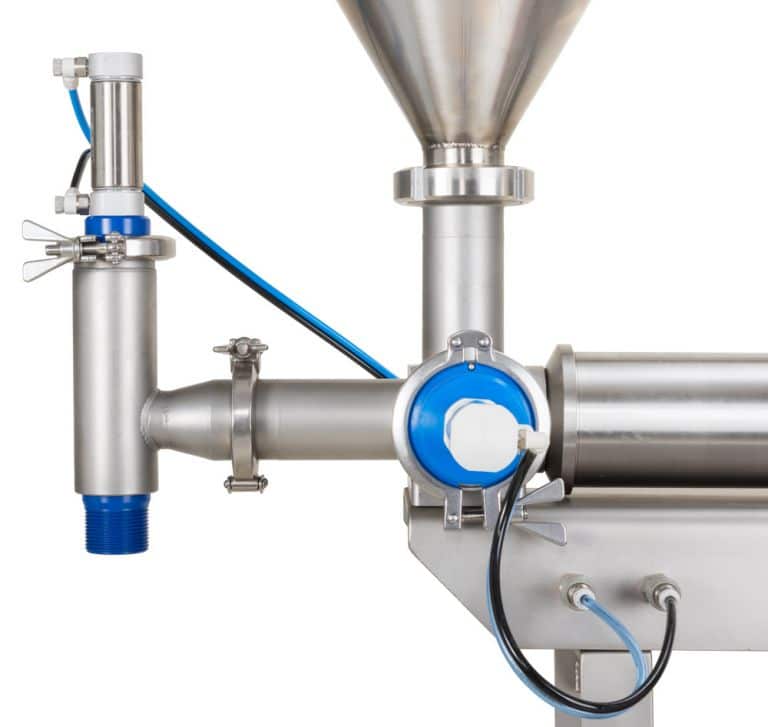 Depositing volume
10 – 1100 ml
2 of 3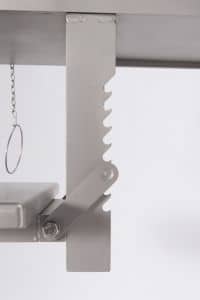 Working table
Manual adjustable (per 5 or 10 mm.)
3 of 3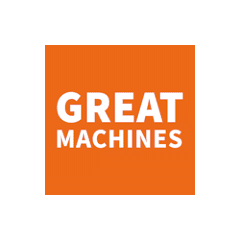 Accurate depositing is done with the BD9 by BAKON
The BD9 is a very advanced depositing machine that guarantees years of efficient production.
This versatile and reliable BD9 DEPOSITOR deposits liquid and semi-liquid products with great accuracy. Due to the servo-driven depositing cylinder there is perfect control over the depositing movement.
Recipe selection and product changes are easily accomplished using the full-colour touchscreen (available in many languages).
The BD9 DEPOSITOR is ready for use within minutes. Move the BD9 into the right working position, fill the hopper (which is easy to lower by an electrical drive), choose the recipe and the BD9 is ready to start depositing.
Due to the unique full-colour control panel and the advanced software system it's easy to program different recipes and parameters. With the recipe tool you are able to compose and store specific recipes for different products.
Cleaning and (dis)assembling of the machine are simply done without the use of any tools.
e.g. cake batter, muffin batter, bavarois, jam, fruit fillings, crème, cream cheese, sauces, soups, etc.
Air pressure
6 bar
Voltage
230 VAC – 50 Hz
Power
0,3 kW
BAKON designs and manufactures
Standardized and customized
spraying machines
cutting machines
depositing machines