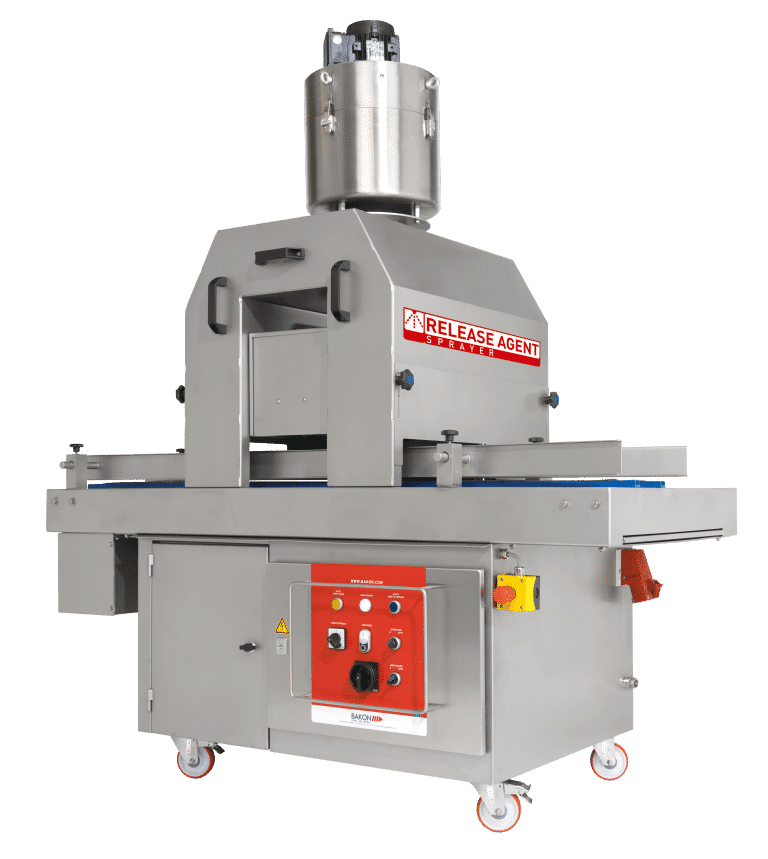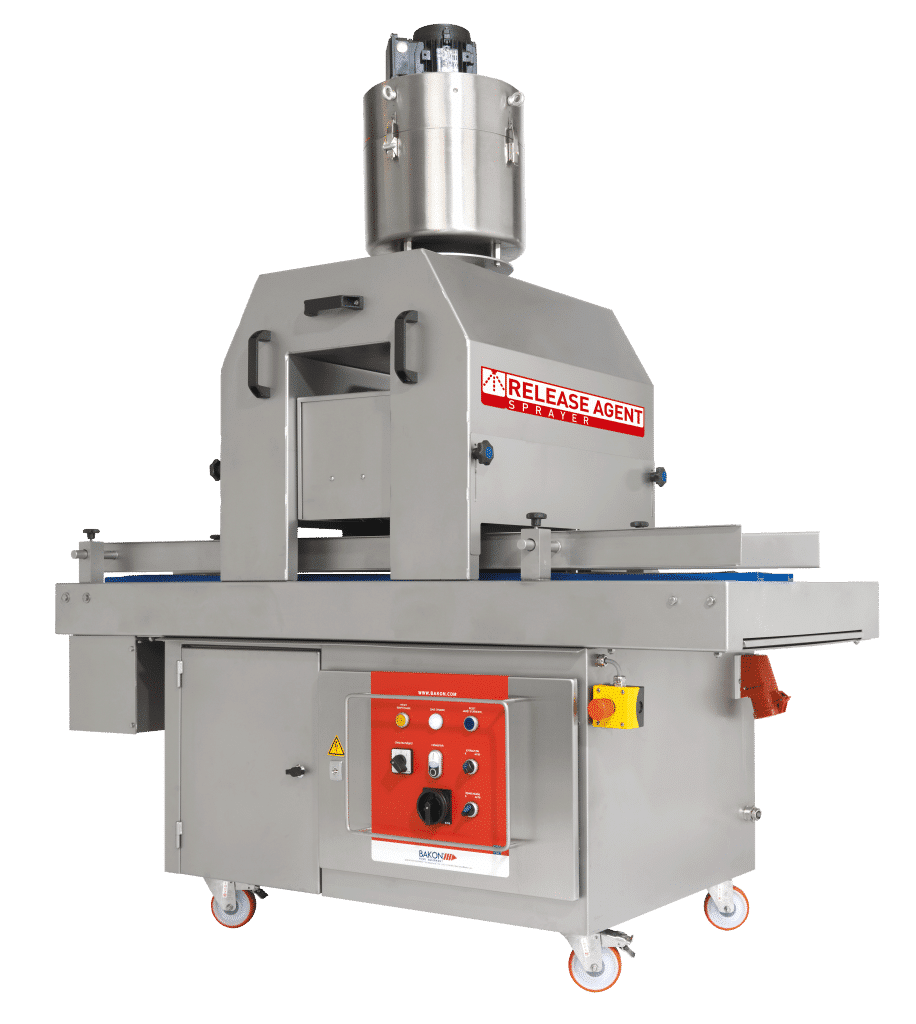 Exhaust unit with microfilter (Option)
An exhaust unit can be placed over the spray hood to suck up excessive oil mist. Centrifugal force will separate the
oil from the air. The removed oil is discharged via a hose and collected in a container. Clean air is blown out through the filter.
1 of 7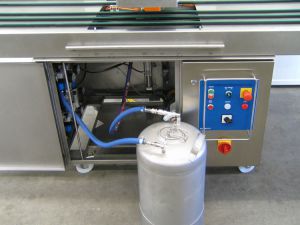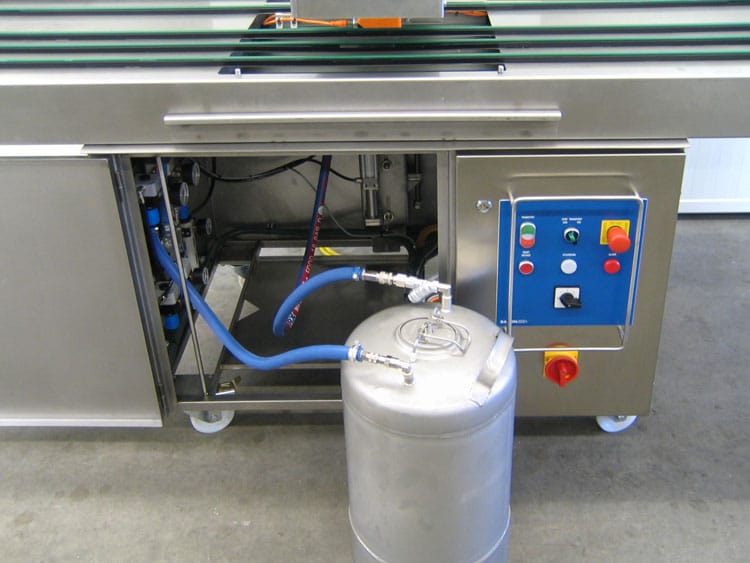 Pressure tank
This container is constantly under pressure to feed the spray guns.
2 of 7
Automatical conveyor
Trays, etc. are transported by 2 chains. The motor is thermally protected.
3 of 7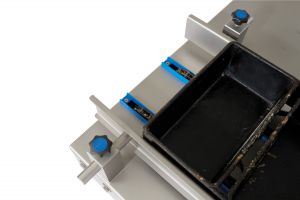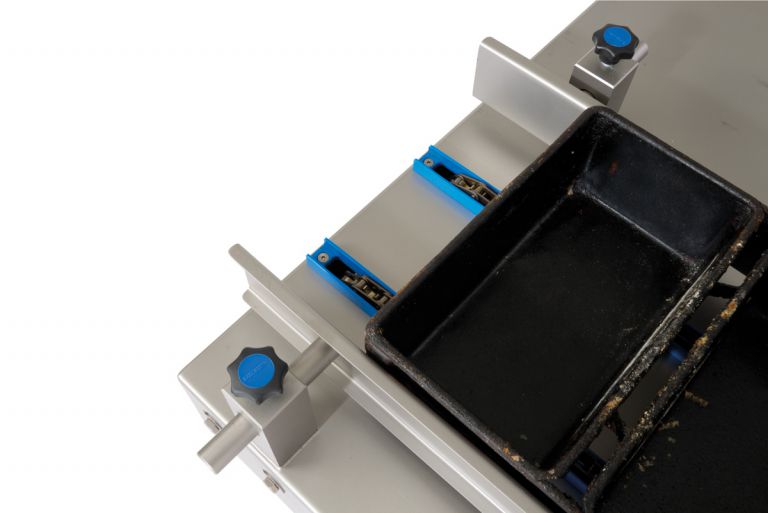 Stepless adjustable guides
Trays, pans and moulds are supported by two adjustables guides.
4 of 7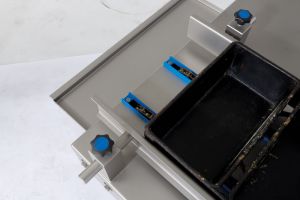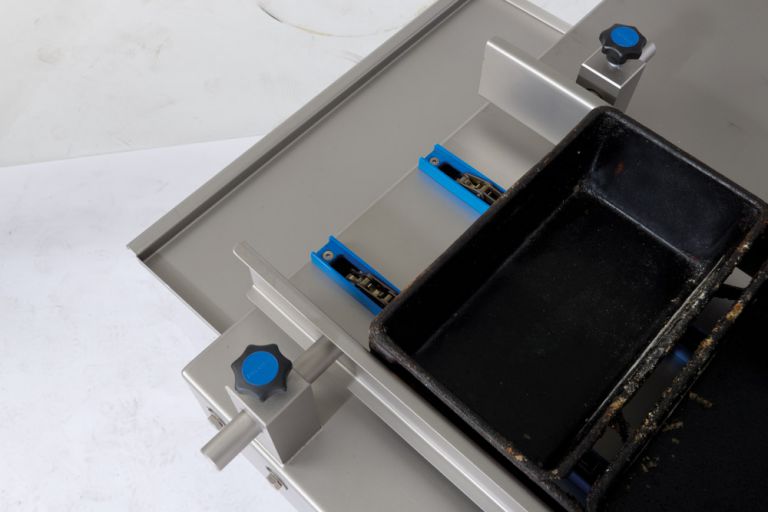 Collecting trays
Sliding collecting trays are attached to each side of the conveyor belt.
5 of 7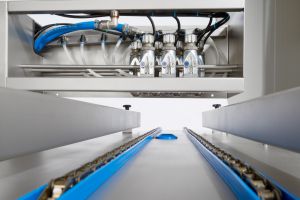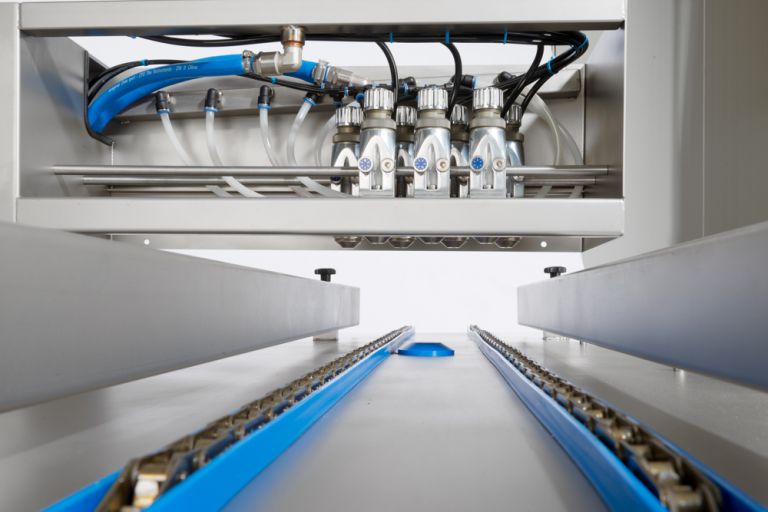 Spray hood
4 – 6 air mix spray guns
6 of 7
Customized solutions:
Different positions of the spray guns are possible (e.g. 6 in a row, 2 rows of 3)
7 of 7
Smooth baking starts with the
Smooth baking starts with the RELEASE AGENT SPRAYER
Good and efficient greasing of baking trays, pans and moulds is the basis for a good baking process. To obtain the best result, start the process with the RELEASE AGENT SPRAYER of BAKON.
This high-quality machine evenly distributes a very fine film of release agent on various size trays, pans and moulds by means of special designed and adjustable spray guns. In addition, it ensures clean, efficient and product-saving greasing.
The RELEASE AGENT SPRAYER is available both as stand-alone and in-line machine and offers you many advantages. Customized solutions are of course possible!
Trays, pans or moulds placed on the conveyor belt will be supported by an adjustable guide and are automatically transported by 2 chains. The spray hood, which is installed over the conveyor belt, holds 4 – 25 adjustable spray guns.
The spray guns can be put manually – or on your request automatically – in position to obtain the best spraying results. Detection of the moulds is done by means of a proximity sensor.
​Various sized baking trays, bread pans, muffin pans, cake pans and moulds.
Air pressure
90 PSI / 6 bar
Voltage
3 x 400 VAC + Neutral + Ground, 50 Hz
Capacity tank
10 liter / 20 liter
BAKON designs and manufactures
Standardized and customized
spraying machines
cutting machines
depositing machines