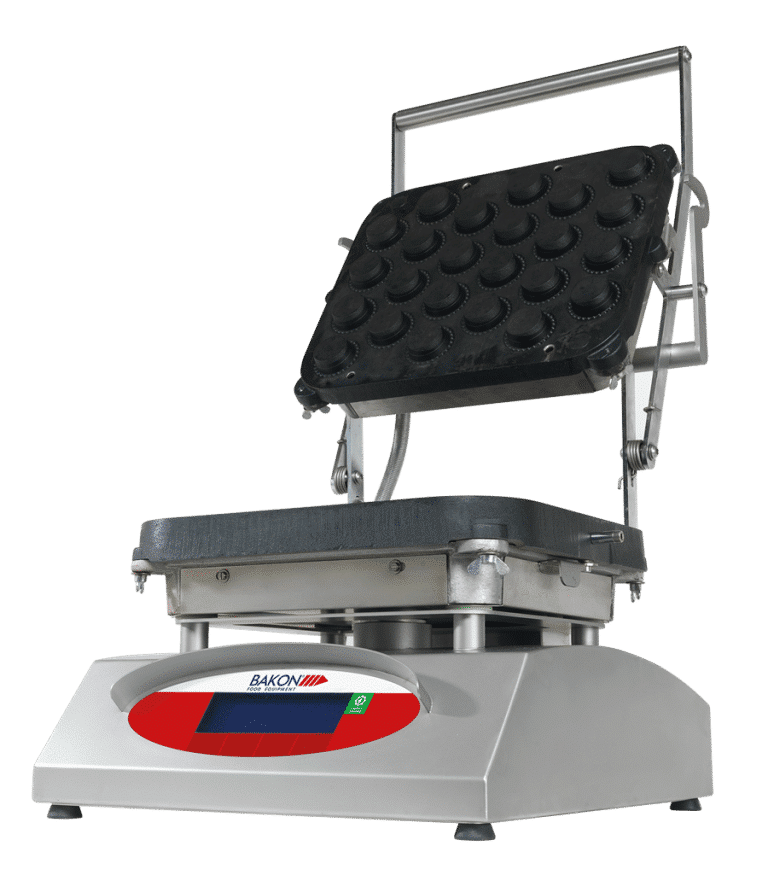 Store up to 45 programs by product name. Each with seperate control of temperature of top and bottom plates and baking time.
1 of 6
Digitally setting
Adjustable baking time with automatic countdown in seconds and acoustic signal at the end of the baking time.
2 of 6
Wing nuts to attach the baking moulds.
3 of 6
Receptable for abundant product
4 of 6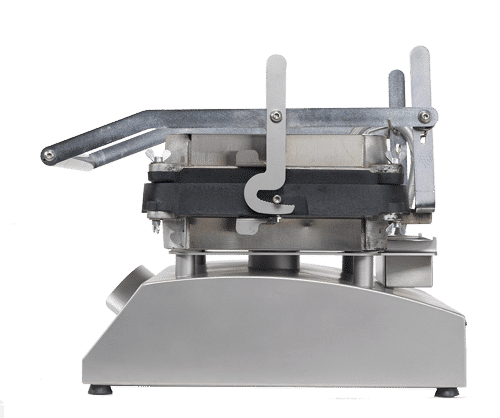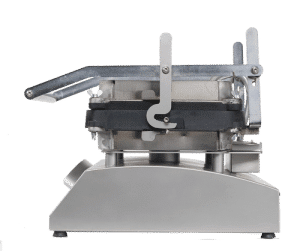 Closing hook
5 of 6
Teflon coated interchangeable baking moulds
6 of 6
Produce the finest tart shells with the
Produce the finest tart shells with the TARTLET!
The TARTLET makes it easy to create sweet and savoury tart shells with your own signature much fresher and cheaper than buying pre-baked shells.
Make a good start and bake your own fresh, beautiful coloured and perfect shaped tart shells.
This digitally programmable automatic tart shell system will make the difference when you are producing your own shells.
In only a few minutes you shape and bake the finest quality tart shells in a variety of shapes and sizes with any type of dough – sweet or savoury. An additional feature of the TARTLET is the possibility to create pastries and savoury tart shells with a wide range of fillings that can be finished in the oven or can be frozen for use at a later stage.
​Any type of dough (sweet or savoury)
490 x 440 x 395 mm
19.3 x 17.3 x 15.5 inch
Power
3.2 kW
Voltage
220 V/50 Hz – 240 V/60Hz
Weight
32 kg
BAKON designs and manufactures
Standardized and customized
spraying machines
cutting machines
depositing machines