Take a closer look at our BD DEPOSITORS
BD9 with AUTOMATIC SYRUP SPRAYER & CAKE DECORATOR​
Use the BD9 as a stand-alone or inline machine (create a full production line).
Extend with various options, such as the SYRUP SPRAYER or CAKE DECORATOR.
Equipped with full colour touchscreen.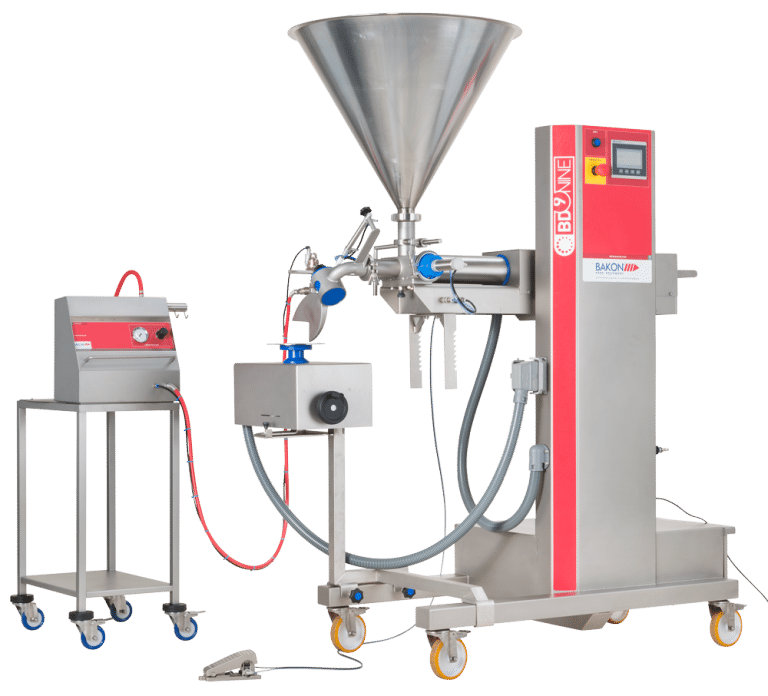 Use the BD7 to deposit liquid and semi-liquid products​
Dosing volumes are between 10 and 1100 ml.
Hopper volumes of 35 or 65 lt.
The frame is equipped with a pneumatic height adjustment.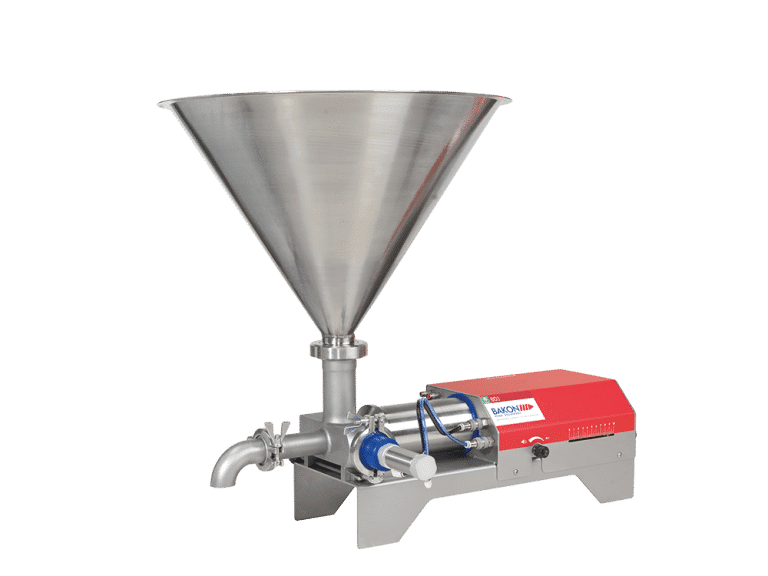 Easy depositing directly out of the bowl with the BD5
A high-performance pump and depositing maching.
Very suitable for the depositing of individual products.
Equipped with hose and handgun.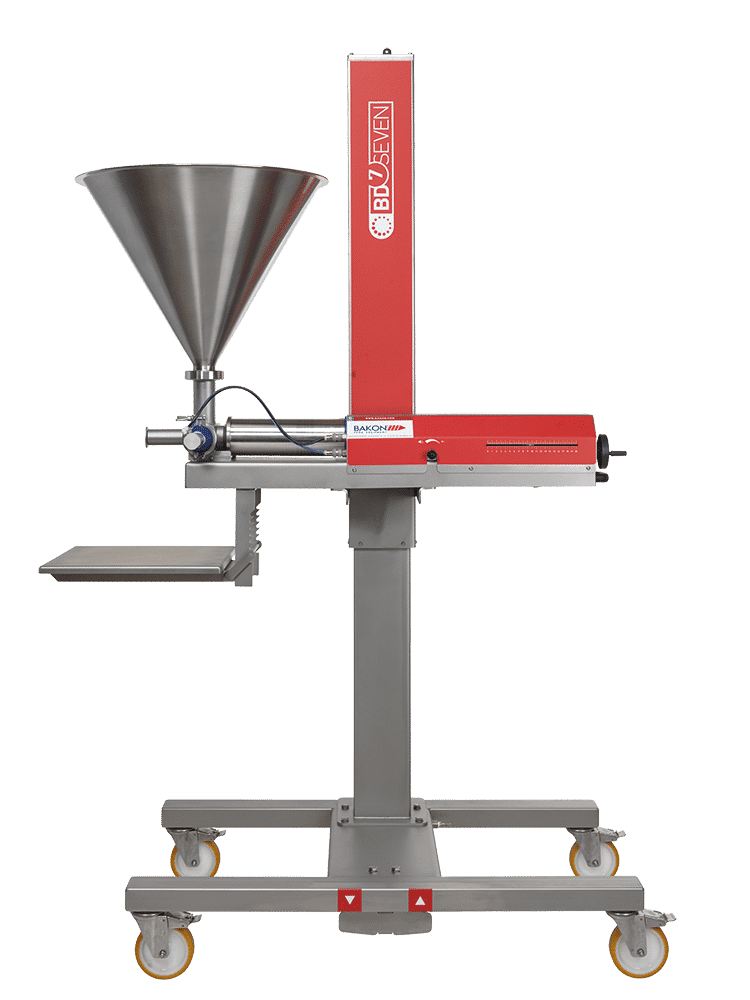 The BD3 is the smallest in our BD RANGE
Depositing volume between 10 and 550 ml.
For semi-liquid products.
Quick product change.
Available in 3 models (with handgun, dosing curve or injection needles).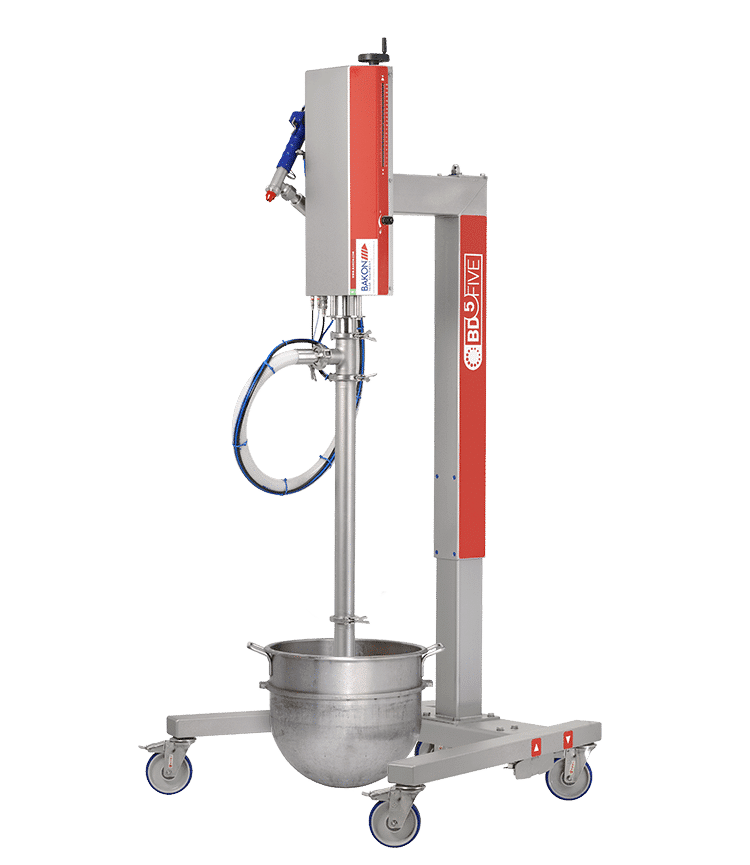 More info about our BD DEPOSITORS?  Please fill in the form and we will contact you!
With this extensive and user-friendly range of BD DEPOSITORS we cover all you depositing needs and demands.
The fast and powerful BD DEPOSITING machines have been designed and developed according to today's requirements in the field of hygiene and all BD DEPOSITORS already meet the new standard of 4 bar operating pressure.