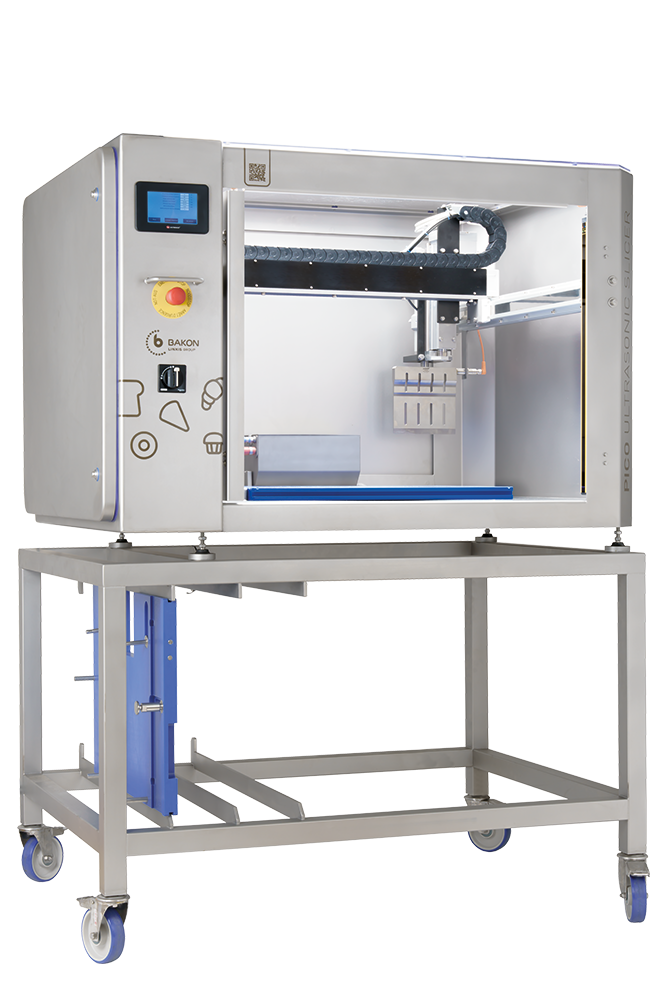 Cutting tables
1 of 4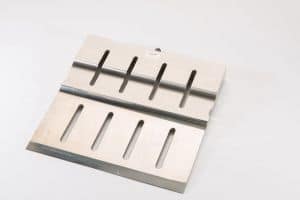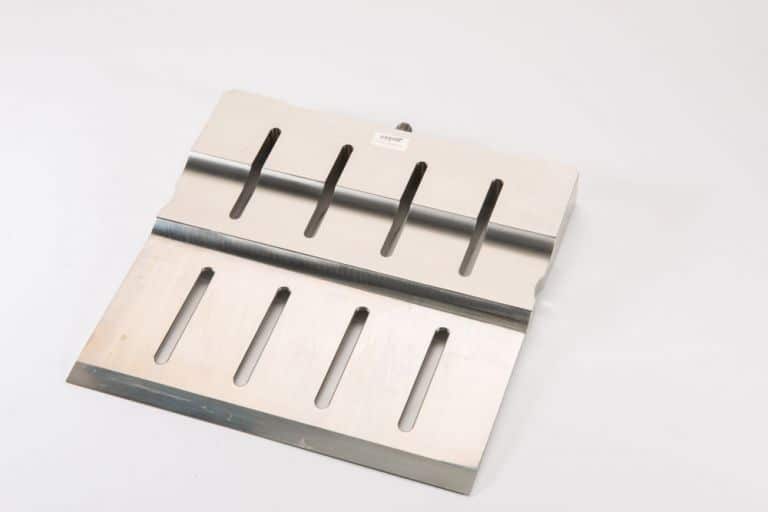 Standard equipped with full wave 180 mm titanium cutting blade
2 of 4
Blade cleaning and washing unit
Cutting residues are removed from the blade with air before entering the washing unit with fresh water nozzles and air nozzles for drying.
3 of 4
Touchscreen
Full colour touchscreen (in many languages) for easy operation.

4 of 4
Pico Ultrasonic Cutting Machine
With smaller capacities , this machine is perfectly suitable for small and medium enterprises!
The BAKON PICO ULTRASONIC SLICER is the latest addition to BAKON's Ultrasonic cutting machine range. This machine is specifically designed for those customers with a smaller production that still want to add great value to their products, while saving valuable labor.
Power of clean-cut portioning
Did you know that clean cut products look and sell better? Cut your cakes in identical pieces or portions with just a few clicks!
Why waste hours of cutting while you or your employees could be optimizing and creating new products?
Managing the settings has never been easier
Cut your round cakes into beautiful triangles and your rectangular cakes into squares, triangles or diamonds shapes with the BAKON PICO!
Simply set and save your product specifications into recipes.
Beautiful cakes are cut with a clean blade
Take control of your blade cleaning process by setting up a cleaning cycle into the recipe in the full colour touch screen.
The machine will start cleaning the blade after a number of cuts or products depending on your requirements.