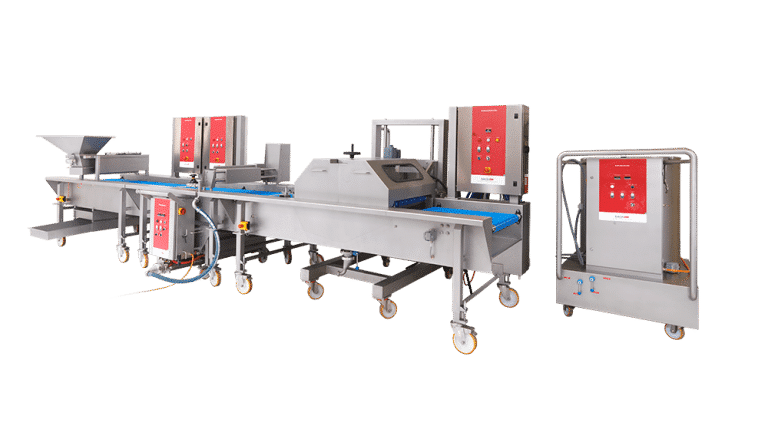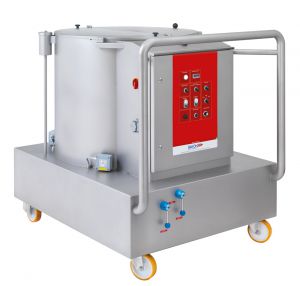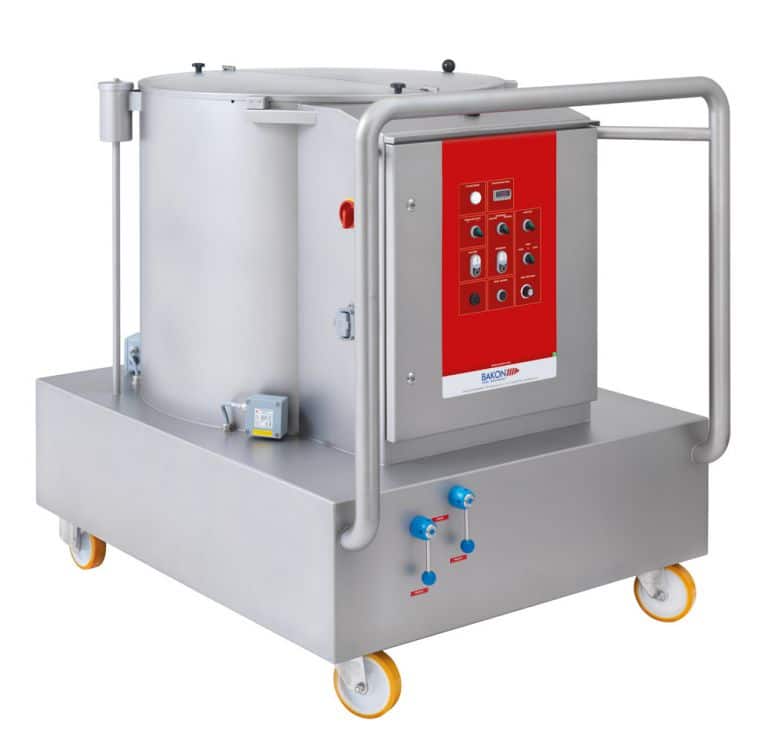 MELTING TANK
Keeps your products at the exact right temperature. 
Content 50 – 650 lt. (larger on request).
Double water filled wall.
Temperature 20 – 60 °C (higher temp. on request).
1 of 4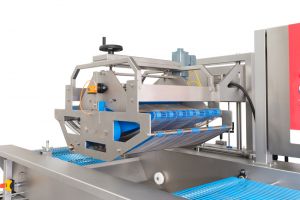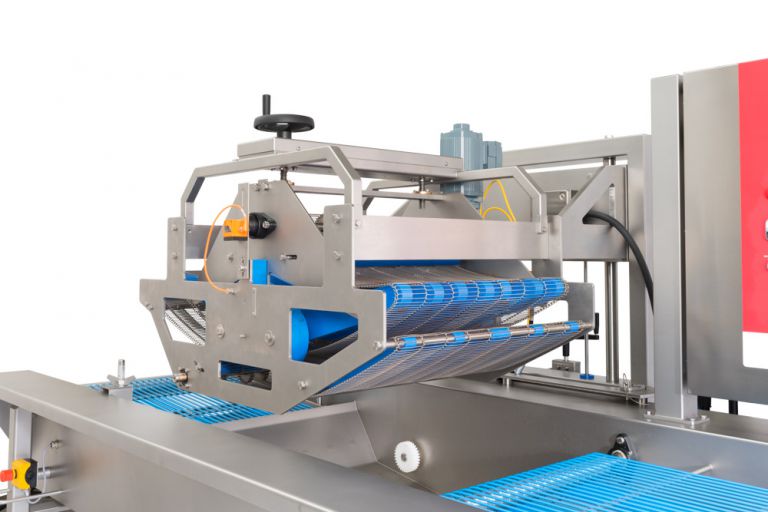 DIPPING MACHINE
Working width 300 – 2000 mm.
Dipping level adjustable.
Removable dipping section for easy cleaning.
2 of 4
DRIZZLE UNIT
With heated container and screw pump to pump up the coating. Unused coating will flow back for re-use.
3 of 4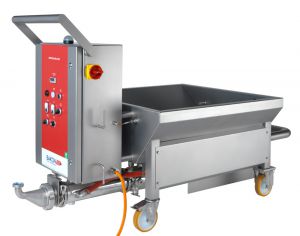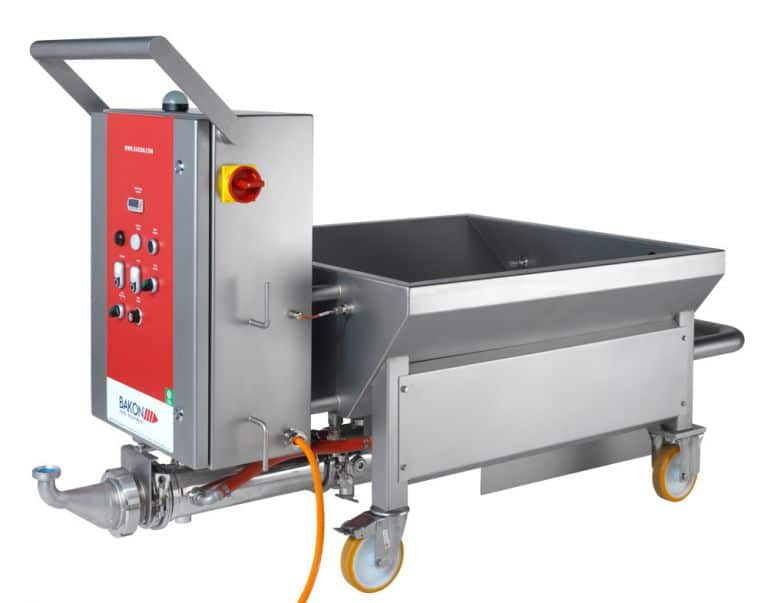 HEATED CONTAINER
With heated eccentric screw pump.
Unused coating will flow back for re-use.
4 of 4
with the BAKON DIPPING LINE
No more manual dipping! The donuts on the infeed conveyor will be transported onto a wire mesh belt before they enter the dipping section. After the dipping the donuts flip over on the outfeed conveyor and continue their way for futher decoration. 
The dipping section is executed with a "au Bain Marie" heating system to heat the chocolate or fondant. 
The dipping level can be adjusted by turning the wheel on top. Two wire mesh belts keep the products in place when being dipped.  
The section is covered by a hood for hygiene and safety reasons and can easily be removed for cleaning.
The Melting Tank is necessary to maintain an optimal dip level.
THE CONVENIENCE OF THE MELTING TANK
Always be provided with a constant stock of coating product at the right temperature. The Melting Tank is necessary to maintain an optimal dip level.
The MELTING TANK has a: 
double water filled wall
volume of 50 up to 650 liters
temperature range between 20 and 60 °C.
A DRIZZLE UNIT FOR DECORATION
Beautiful decoration for your products with the DRIZZLE UNIT. The DRIZZLE UNIT adds a nice line or zigzag pattern coating on your products making it even more appealing for the eye! Leave this laborious work to the DRIZZLE UNIT. This solution is equipped with a heated pump container with an heated eccentric screw pump to pump the coating through a heated hose to the decoration tube on top of the conveyor. Unused coating will flow back into the container for re-use.
MAKE THE FINISHING TOUCH WITH THE STREWER
The STREWER is activated by a product sensor on the conveyor.
You can strew whatever you like: rainbow sprinkles, chocolate or coconut flakes, nuts, caster sugar, raisins, etc. 
Different types of STREWERS can be used depending on the products you use. With our newest STREWER it is possible to strew many different products in any desired density.
Solve labor shortage, leave the competition far behind and take your donut production to an irresistable level!​
Start dipping with the dipping line
Please fill in the form and we will contact you
BAKON designs and manufactures
Standardized and customized
spraying machines
cutting machines
depositing machines