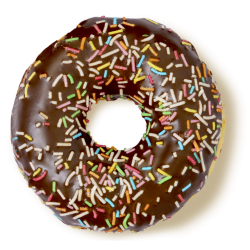 DONUT ICING / GLAZING & DECORATION LINES
Enhance the efficiency of your production, save on labor costs, and elevate the overall quality of your donuts and make them more attactive!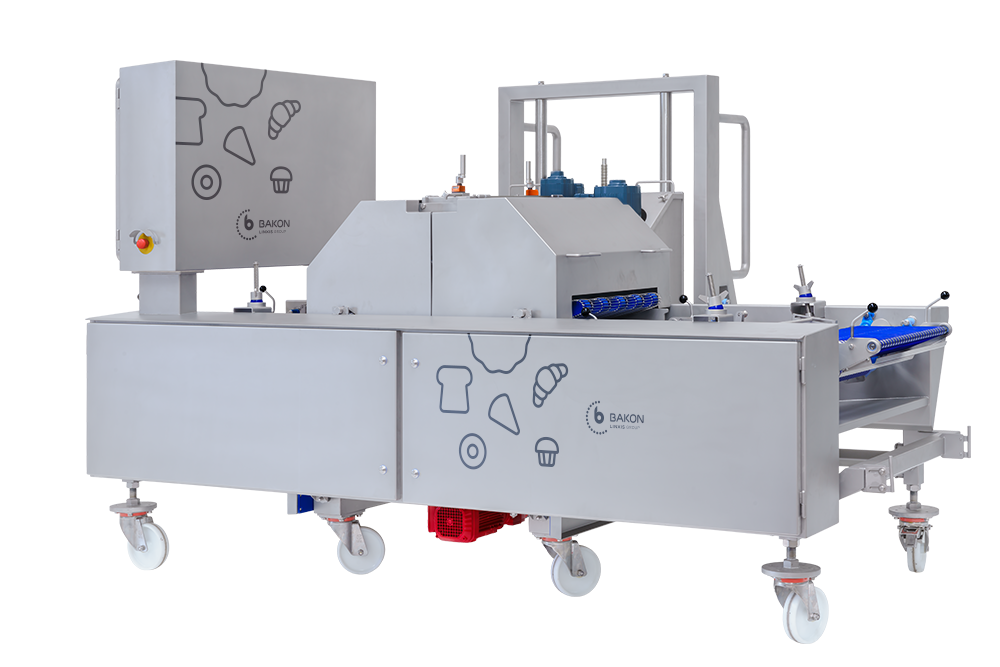 CHOOSE FROM VARIOUS PRODUCTION LINES
There is always  a DONUT ICING / GLAZING & DECORATION LINE that is suitable for your application.
Whether you go for the MULTI COLOR LINE, with two dipping units , the high capacity line or our latest line designed for very high production, all these production lines stand out in
ICING, GLAZING & DECORATING.
Our DONUT ICING / GLAZING & DECORATION LINES are well-designed and versatile lines to take your production process to the next level. With its user-friendly design, they offer easy operation. They are easy to maintain and clean due to the high quality branded materials and the various hygiene adjustments, so that you can amply meet the applicable regulations and requirements for the food industry.
The automated functions make operation simple and hands-free as much as possible, increasing work safety and hygiene.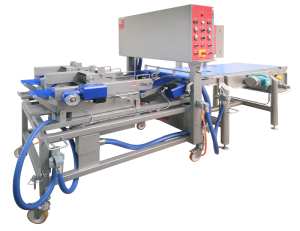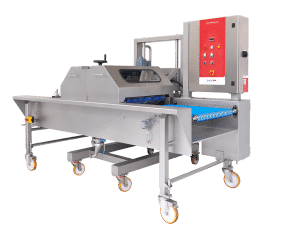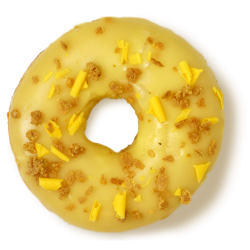 The Dipping Section is executed with a "au Bain Marie" heating system and is covered by a hood for hygiene and safety reasons. 
The dipping level is adjustable by means of a turning wheel on top of the hood. Two wire mesh belt keep the products in place during the dipping. 
The latest models is equipped with wire chains for hygiene reasons. 
Products are placed on the poly cords of the infeed section. 
While entering the dipping section, the products are transported on a mesh belt; a second wire mesh belt (which is adjustable in height) gently presses the product from top to bottom and ensures that the product remains in place during the dipping.
After dipping, the products leave the mesh belt and roll right side up on polycords of the output section.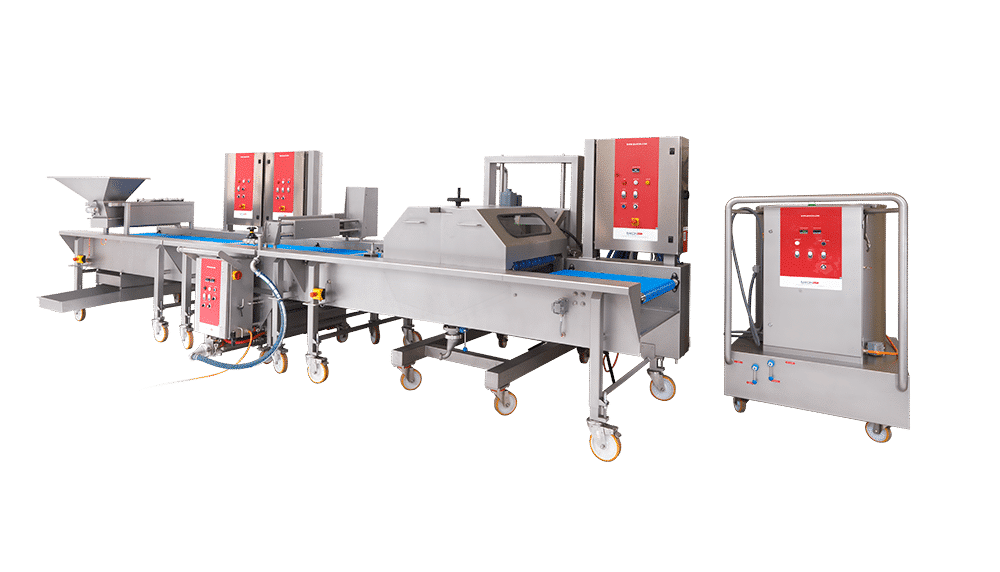 > Content between 50 and 650 liter (larger content available on request).
> The tank has a double water filled wall.
> Temperature range between 20 – 60 °C (Option: tanks suitable for higher temperatures).

Look for more info: Melting Tank
1 of 5
> Working width from 300 mm up to 2000 mm
> Dipping level easily adjustable
> Dipping section removable from the machine for cleaning.
Look for more info: Dipping Machine
2 of 5
The zigzag movement creates decorations with stripes.
3 of 5
With a (heated) container and eccentric screw pump to pump the product through a hose to the decoration tube on top of the conveyor. Unused coating will flow back into the container for re-use.
4 of 5
With our newest STREWER it is possible to strew more or less any product you like and they can be
strewed in any desired density. The spreading density is set by means of a stepless adjustment.
A nice and even spread is achieved by a newly introduced and advanced way of spreading.
Decorate your products with, for example: rainbow sprinkles, chocolate flakes, coconut flakes,
nuts, caster sugar, granulate sugar, pearl sugar, raisins, slivered almonds and more.​
5 of 5
Explore the complete DONUT ICING / GLAZING & DECORATION LINE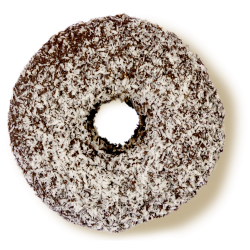 This complete and high performance production line seamlessly integrates DIPPING, STREWING and DRIZZLING.
The DIPPING SECTION ensures a consistent and precise coating of your products with a variety of flavorful coatings.
With the STREWER you can effortlessly sprinkle toppings such as nuts, sprinkles, crumbs, ground coconut, etc. onto your dipped products adding texture and flavor.
The innovative DRIZZLE UNIT allows you to create intricate stripes or patterns of fondant, chocolate, glaze, etc. Whether you want to achieve an elegant drizzle effect or experiment with bold and artistic designs.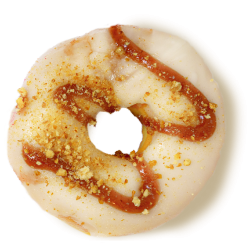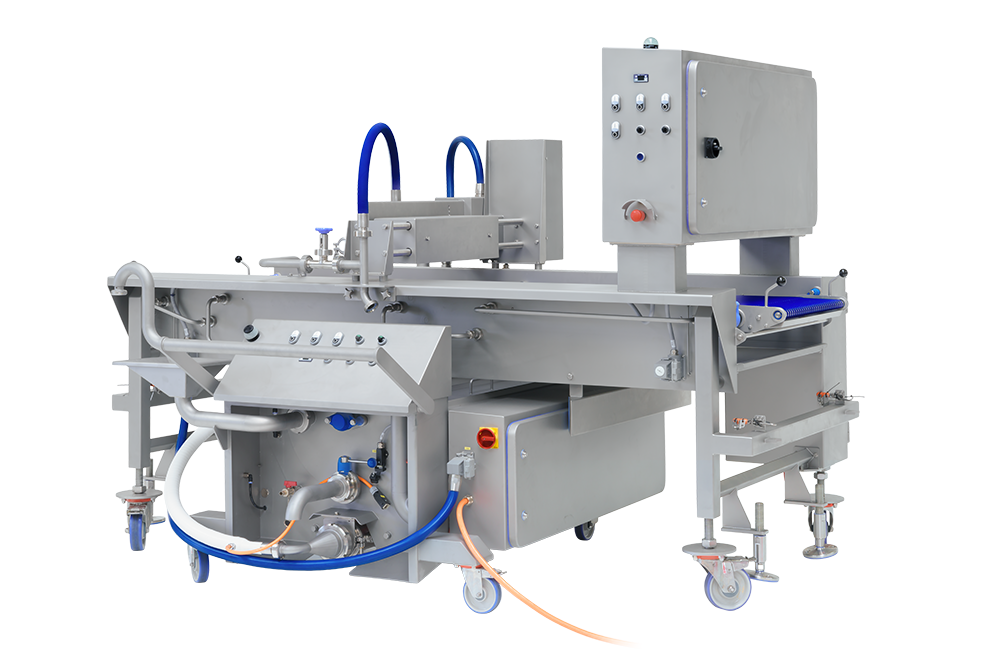 The DRIZZLE UNIT, with (heated) container and eccentric screw pump, is designed for ease of use and versatility and is  integrated into the DIPPING LINE.
The DRIZZLE UNIT pours or trickles a (fine) stream of liquid, like glaze, icing, chocolate or fondant onto your products and they suddenly become even more attractive. Whether you need a thin, delicate drizzle or a bold, decorative design, the DRIZZLE UNIT delivers the best results every time.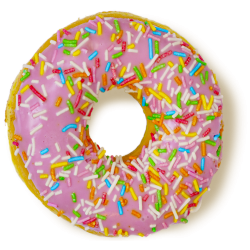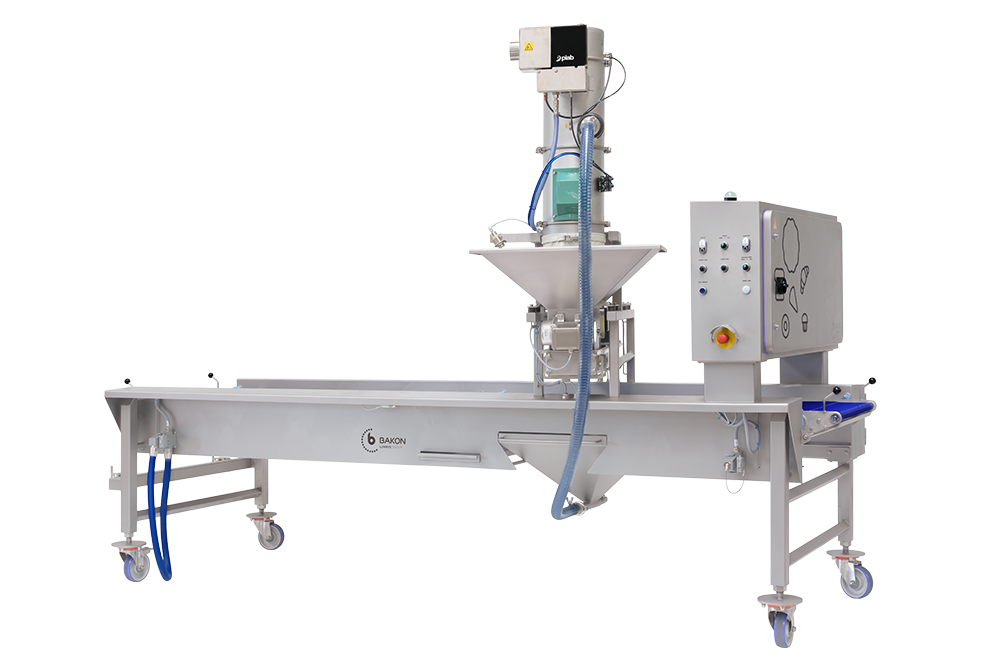 With the STREWER, you can effortlessly sprinkle toppings, such as sprinkles, nuts, seeds, or spices, onto your dipped products, adding texture, a hint of flavor and a beautiful appearance.
A Collection Tray under the strewer ensures hygiene and also prevents product loss. 
The latest model is equipped with a Vacuum Pump that ensures a continuous strewing process; products are sucked up from the collection bin and can immediately be reused.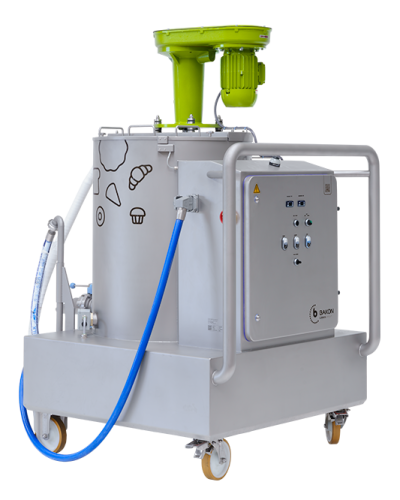 The convenient MELTING TANK is designed to melt and maintain the perfect temperature of various ingredients, ensuring a smooth and consistent production.
It features precise temperature controls that ensure optimal heat distribution during melting and throughout the manufacturing process, making it well suited for efficiently melting a wide variety of ingredients including chocolate, fondant, caramel and more.
The durable construction ensures a long service life and effortless maintenance and cleaning.
Do want to know more about the DONUT ICING / GLAZING & DECORATION LINES?
Please fill in the form and we will contact you
BAKON also specializes in machines for
DEPOSITING, SPRAYING, and ULTRASONIC CUTTING